SPINEXPOTM
is the leading industry-sourcing exhibition dedicated to innovation in yarns, fibres and knitwear.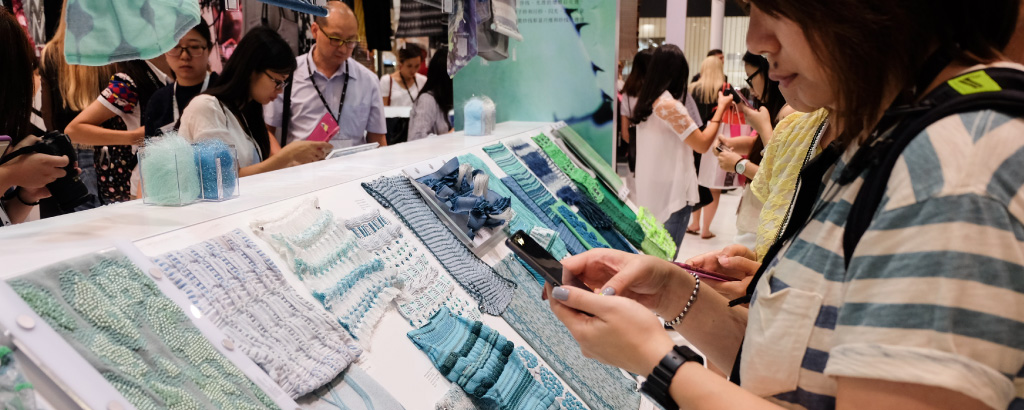 Hosting leading high-quality international exhibitors, the show welcomes a globally diverse range of international visitors including; Couture, ready to wear, knitwear, hosiery, Activewear and homeware.
The show attracts senior decision makers, sourcing professionals, designers and buyers, who come to source new, innovative and directional products, make new connections, strengthen long-term relationships and be inspired.
What sets us apart?
A focused & specialized portfolio of market-leading exhibitors producing the highest quality yarn, fibre and knitwear products.
Organised and curated by international textile specialists that are dedicated to bringing like-minded innovative and market-leading professionals together to create a space where the industry can discuss, cooperate and push the boundaries of yarn innovation.
Each season SPINEXPO collaborates on over 1000 specially designed swatches and panels from knit and weave to embellished textile pieces.
We collaborate with leading garment designers from around the world on a wide range of bespoke garments developed using innovative specialized techniques, produced using the latest machinery and crafted by the most experienced technicians in the industry.